Meet the Giggle Bus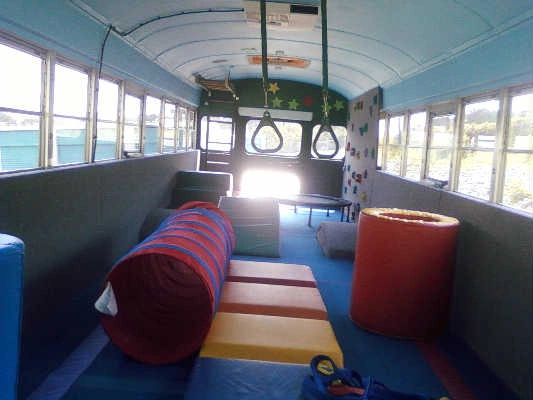 ~The Giggle Bus
is a 30 x 7
1/2
foot school bus that has been converted into a safe and fun preschool gymnastics facility.
~Giggle
activities are conducted in a dual air-conditioned or heated bus, that is powered by a
generator. This allows us to completely switch-off the
Giggle
engine.
~We drive to your child's preschool, birthday party, church party, or special event. The children are
led onto the bus, and have a
Giggle
-fun time on board!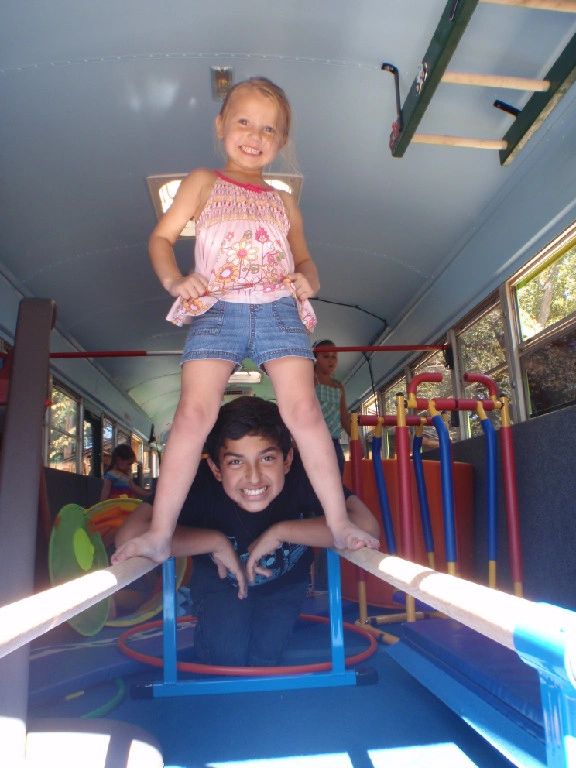 Giggle-equipment includes:
balance beam, horizontal bar, several tumbling mats, vault, mini-tramp, rock-climbing wall, zip line, parachute, monkey bar, tunnels, slides, parallel bars, ball pit, hula hoops, hand-eye coordination games, and much more!
Equipment is rotated in-and-out of the bus according to the weekly lesson plans.
Each class will be a new and exciting experience!